Home of your world within a world. Be captivated with the atmosphere of The Haven. Where nature seclusion and a refined home enviroment in the heart of next urban living of Balikpapan.
read more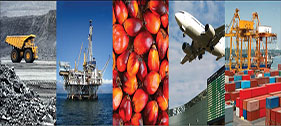 Located in the eastern coast of the island of Borneo, Balikpapan is located in East Kalimantan (Kalimantan Timur). As the second largest city in East ..
One of important factors when selecting a property, is location. Fundamentally, this comes down to finding a location where an increasing number of pe..